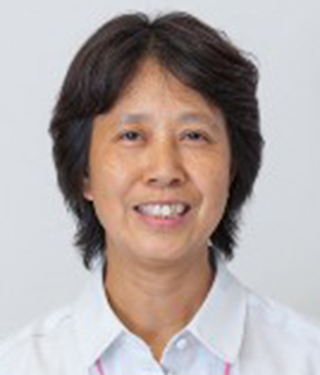 Heidi Yuen
---
Heidi has worked as an engineer for over 30 years. Feeling inadequate with modern medicine, she steered for her 2nd career with the belief that ancient Chinese medical theory can offer solutions to health crises in the modern world. Her goal is empowering people to lead a healthy and happy life with a natural approach.
Registered Acupuncturist and TCM Practitioner
Heidi is a registered acupuncturist and Chinese Herbal Medicine Practitioner. She is passionate about finding solution for complex health issues, especially for autoimmune diseases, for the reason that her mother had lupus (Systemic Lupus Erythematous) and died of its complication, kidney failure.
Heidi is grateful for her Hong Kong origin. She grew up in the culture that uses Chinese Medicine as general practice and promotes ideas of natural therapies, such as "food is medicine". Her Chinese background enables her to read ancient text directly with deeper understanding and avoid translation/interruption errors.
All-rounded Treatment
Heidi started learning Tai Chi and Qigong in her early 20's and integrates the practise in her daily life. Her treatments, which include acupuncture, Chinese herbal medicine, cupping, moxibustion, Qigong exercise, as well as dietary and lifestyle advice, are all-rounded. Apart from treating the physical body, Heidi taps into the associated emotions to enhance the outcome.
PhD Candidate
Heidi's natural warmth and compassion are second only to her ongoing commitment to providing the best in patient care. Seeing that the overweight and obesity epidemic has risen to alarming levels, she started her PhD in 2015 at RMIT to conduct research on treatments with Chinese herbal medicine. She combines the Western and Eastern medical theories to get the optimal results.
Latest technologies Incorporated
Heidi incorporates the latest of technologies in her clinic, including laser acupuncture, electrical stimulation and AcuGraph® Digital Meridian Imaging™ system. Acugraph is a computerized diagnostic tool that bridges the ancient meridian theory and modern technology. Heidi is one of the few practitioners in Australia trained to use Acugraph professionally.
Qualifications
PhD Candidate – Complementary medicine, RMIT (2015 – )
Bachelor of Health Science – Chinese Medicine, SSNT (2008 – 2014)
Diploma of Remedial Massage, East West College (2009 – 2013)
Master of Engineering, Swinburne University (1996 – 2000)