Q: Can I have acupuncture if I am scared of needle?
A: Yes. Although acupuncture can be less painful than some people expect, I also understand that there are instances in which non-needle acupuncture are preferred, especially for people who are extremely fearful of needles, for people who are unable to sit still long enough for acupuncture treatment, for children, and for individuals with severely compromised immune systems.
Non-needle acupuncture treatments include laser acupuncture, pediatric acupuncture (also known as Shonishin) and auriculotherapy (ear acupuncture). Other treatment options based on meridian theory are Tui Na (Chinese remedial massage), cupping, acupressure, Gua Sha, Moxibustion and magnetic therapy.
For more information, please see our services for Acupuncture and Massage.
Q: What is the difference between Tui Na (Chinese remedial massage) and conventional remedial massage?
A: Tui Na therapist is a form of Chinese style remedial massage. It is a hands-on body treatment that uses Chinese Taoist and martial arts principles. The practitioner may brush, knead, roll/press and rub different locations of the body, including the areas between joints to open the body's defensive Qi and get the energy moving in both the meridians and the muscles. The main difference between Tui Na massage and conventional remedial massage is that Tui Na works holistically for the whole body and conventional remedial massage gives more treatment.
Please click here to understand Tui Na.
Q: How many treatments will I need?
A: This will be determined on a case-to-case basis and a personalised treatment plan can be discussed at your initial consultation.
Q: Does my private health insurance cover the treatments?
A: Most private health funds (AHM, Australian Regional Health Group, Australian Unity, BUPA, CBHS, HCF, NIB, Medibank) refund a considerable percentage of your acupuncture consultation. Some health funds also cover a percentage of your herbal medicine.
Q: I tried many weight loss programs before. Why do I consider your weight loss program?
A: You might have tried weight loss programs in the past but end up with disappointment — either not losing weight as expected or losing weight but bouncing back more.
The approach of our weight loss program is holistic and tailor made to individuals. We may help you to set up a realistic goal up-front. The aim is to restore your healthy weight naturally through sessions of acupuncture, cupping, Chinese herbs, weight loss tea, Qigong exercises and dietary advices. Apart from losing weight, you may feel more balanced and energetic, sleep better at night and in turn become happier during the day.
Q: How does acupuncture treatment reduce pain?
A: Classical Chinese Medicine theory holds that there are two mechanisms of pain: Qi blockage (不通則痛) and inadequate nourishment (不榮則痛) to the affected area. The causes of blockage and non-nourishment may vary from simply external injury, internal imbalance to chronic diseases. Depending on your conditions, we may focus on temporary relief of your pain in the first couple of sessions and follow up by addressing the root causes for your long-term benefits.
Q: I know there are many benefits of meditation but I cannot sit still. What is the best way to start?
A: Of course it is excellent if you sit still for more than 1 hour to obtain full benefits of meditation. But you may start with a 15-minute meditation just to calm yourself down and to be aware of your bodily and emotional condition. If even a 15-minute meditation makes you nervous, you may try walking meditation to train your mindfulness. You need not slow down your pace deliberately. The key point is to pay attention to the parts of the body that are in motion. That means, focus your attention on your feet when you are walking; be aware of the actual motions and feelings of your feet.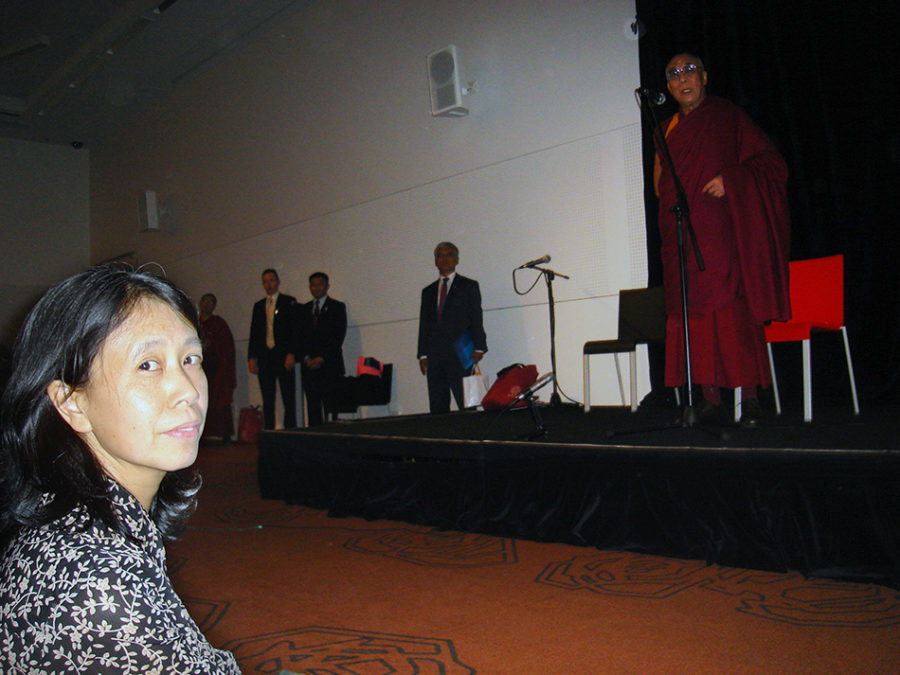 Q: How to make a complaint about a NDIS provider?
A: People with disability have the right to complain about the services they receive. We do our best to provide quality supports and services, but issues can occur. If you feel comfortable, you are encouraged to raise your concern or complaint with us first, as this is often the best way to have your issue resolved quickly. However, if we are unable to resolve it, then a complaint can be made to the NDIS Commission by: • Phoning: 1800 035 544 (free call from landlines) or TTY 133 677. Interpreters can be arranged. • National Relay Service and ask for 1800 035 544. • Completing a complaint contact form. More information can be found at NDIS website .